What is the HydraFacial treatment?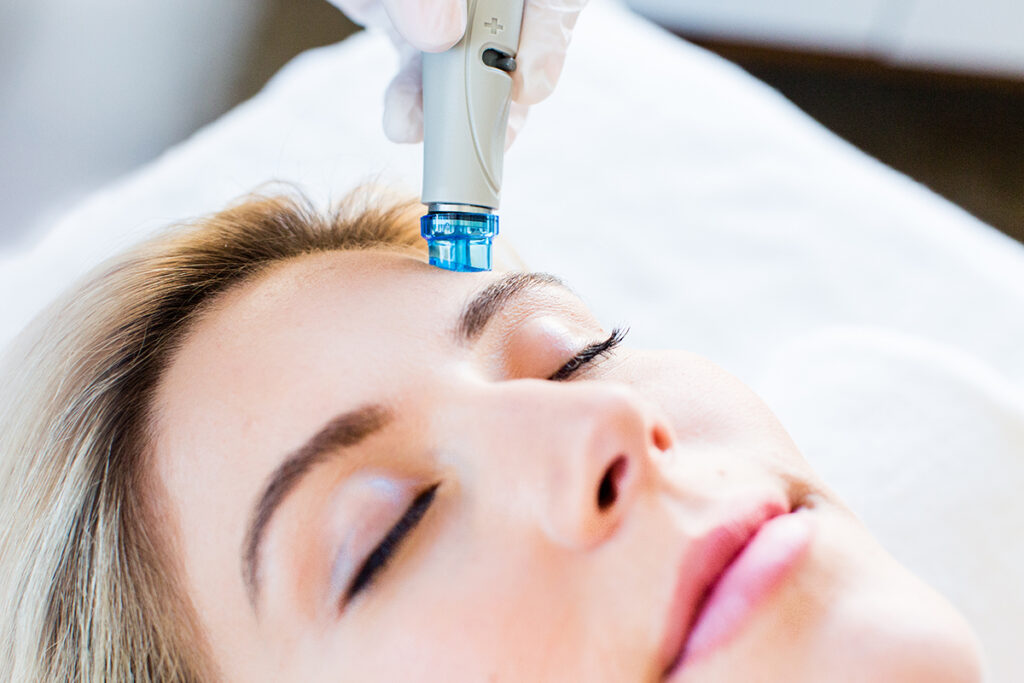 Brilliant, beautiful skin is not only attractive, but healthier. Dr. Ben Cilento and associates at Butterfly Medspa & Wellness have invested in some of the most advanced technologies to provide patients with solutions for their skin. If you are dealing with common skin concerns such as skin laxity, fine lines and wrinkles, dryness, and dullness, our HydraFacial treatment may be right for you!
What is the HydraFacial?
HydraFacial is a specialized treatment that can exfoliate and rejuvenate dull, tired skin, while improving hydration and reducing the unwanted signs of aging. This treatment is available at Butterfly Medspa & Wellness and uses patented technology. HydraFacial will exfoliate to remove the upper layer of skin, resurfacing the facial skin for bright, brilliant skin. Then, the treatment removes debris that may be clogging the pores using a painless, comfortable suction process. Following extractions, the skin is then nourished and treated with moisturizers and antioxidants to give you that natural, beautiful glow that comes with clean, healthy skin. In just three steps and 30 minutes, men and women can quickly rejuvenate the facial skin and enhance their appearance and confidence!
Is HydraFacial right for me?
The best way to decide if the HydraFacial treatment is right for you is by calling Butterfly Medspa & Wellness and scheduling a consultation. With a full examination and a discussion regarding the goals you'd like to achieve, our team can develop a customized treatment plan to fit your needs—and your budget! Butterfly works directly with patients to determine what services in their practice suit the desires of our patients and provide the most effective solution based on their skin's current condition.
Enhance your skin today!
Book a consultation appointment with the team at Butterfly Medspa & Wellness to learn more about the benefits of the HydraFacial treatment for skin rejuvenation! Butterfly Medspa & Wellness is available to new and current patients, and is conveniently located at 2940 FM 2920 in Suite 120 (right next door to our offices). Appointments can be made by calling 346-341-0600.