When chin augmentation procedures can improve self-confidence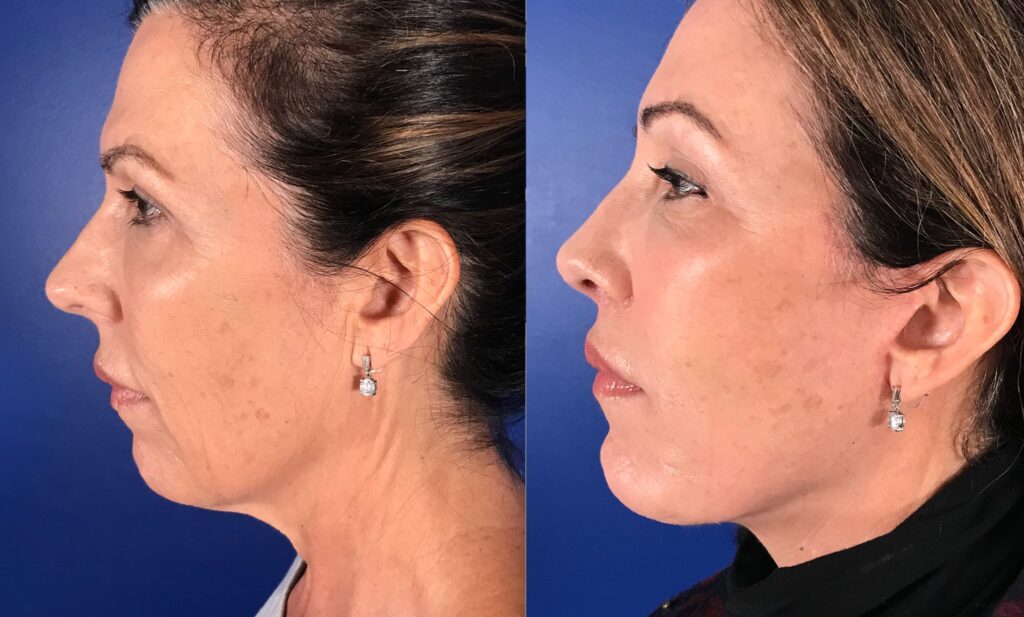 Dr. Ben Cilento, our facial plastic surgeon, believes in providing the best possible treatments for patients who have concerns about their appearance. At APRS, patients can work with one of the most experienced surgeons in the community who can provide changes to the facial structure and appearance to improve self-confidence. One common concern seen with both adult men and women is a weak or short chin. The alignment of the chin can impact the overall definition of the face, and when seen from a profile angle, may cause the appearance of a double chin—or an undefined jaw. With chin augmentation, patients can make a dramatic change to their profile and forward-facing aesthetics.
What is chin augmentation?
Chin augmentation is a plastic surgery procedure during which a plastic surgeon will place an implant over the chin bone to add projection and definition of the jaw. Dr. Ben Cilento uses safe and approved chin implants to help men and women improve their appearance. The chin augmentation procedure often leaves behind no scarring, as the incisions made to place the implant are often made inside of the mouth. This ensures that not only do the results appear natural, but any signs of scarring is eliminated.
Are there alternatives to chin augmentation procedures?
There may be procedures that can be performed either in conjunction with the chin augmentation surgery or as an alternative. Some patients may choose to have liposuction done in the chin and neck area to remove excess fat at the same time as their implant procedure. This can provide dramatic results. Additionally, some patients may be able to augment the chin with the use of cosmetic injectables. These injectables can be used to add volume where needed and can give the impression of a chin implant without the surgery. During the initial evaluation with Dr. Ben Cilento, these alternatives may be discussed so patients can make an educated decision on how to move forward with their cosmetic improvements.
Call Cilento Facial Plastics today!
If you live in the area of Spring, TX and have considered the benefits of chin augmentation to improve facial contours and definition, contact Dr. Ben Cilento today to schedule a consultation. The office can be reached by calling (346) 300-FACE and is available for new and current patients considering elective cosmetic surgeries.